International Forum on 'Peace in Revealed Religions'
(in partnership with the Muslim World League)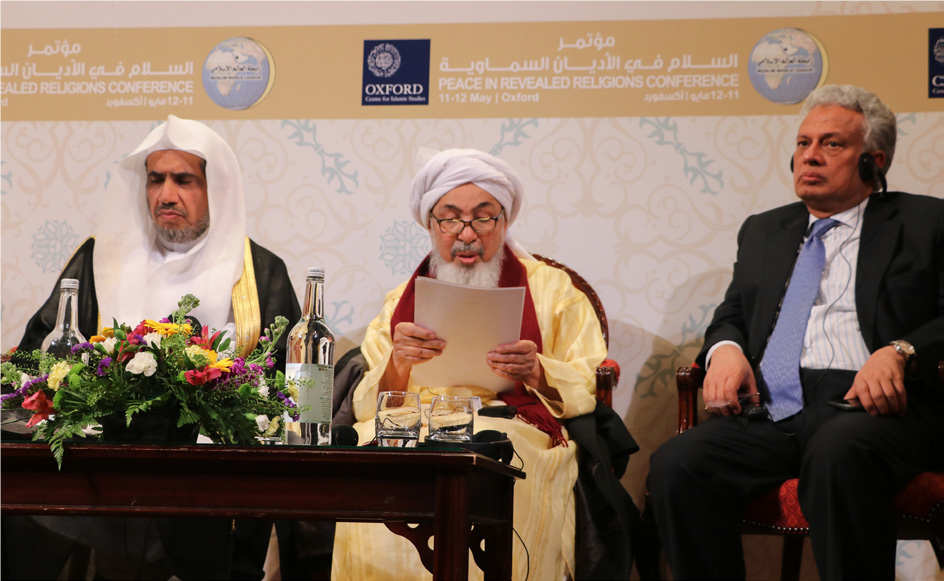 In May the Centre hosted a two-day forum, in partnership with the Muslim World League (Makkah), exploring the value of peace in Abrahamic faiths, as part of its commitment to improve understanding between different cultural, religious, and intellectual traditions.
The forum opened with a session in which eminent scholars and faith leaders from various faith traditions outlined frameworks from their specific faith perspectives for positive inter- and intra-faith tolerance and peace between and among religious adherents. It was followed by three plenary sessions dedicated to eliciting a deeper understanding from a diverse range of faith perspectives regarding peace, tolerance and good society. 
The Centre was pleased to welcome many senior participants including: HE Dr Mohammad ibn Abdulkarim Al-Issa (Secretary General of the Muslim World League); HE Shaikh Abdallah Bin Bayyah (President of the Forum for Promoting Peace in Muslim Societies) and HE Dr Faisal Bin Abdulrahman bin Muaammar (Secretary General of the King Abdullah International Centre for Interreligious and Intercultural Dialogue, Vienna).
Representatives from other traditions included: Canon Dr Edmund Newell (Principal of Cumberland Lodge); the Most Reverend Archbishop Kevin McDonald (Emeritus Archbishop of Southwark & Chair of the Bishops' Conference Committee for Other Faiths) and Rabbi Professor Norman Solomon (Oxford Centre for Hebrew and Jewish Studies).