The Patron, HRH The Prince of Wales, Inaugurates the Centre's New Building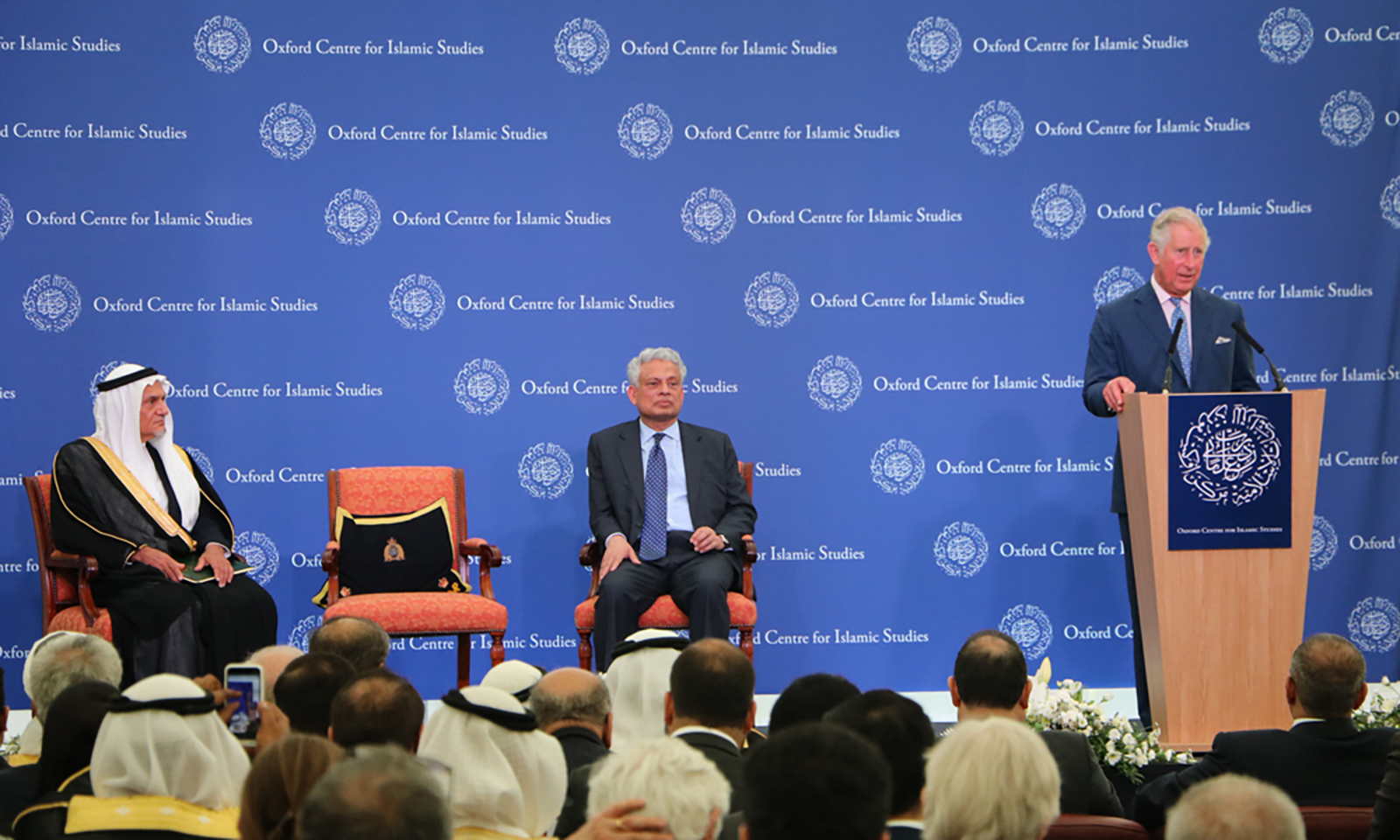 HRH The Prince of Wales, Patron of the Oxford Centre for Islamic Studies, inaugurated the Centre's new building on 16 May 2017. Many well-wishers sent messages of support for the event, which was attended by around four hundred guests. Following a lunchtime reception, the opening ceremony began with speeches by the Centre's Director, Dr Farhan Nizami, and the co-chair of the Board of Trustees, HRH Prince Turki Al-Faisal. HRH The Prince of Wales then gave the inaugural address, after which he unveiled a plaque commemorating the event.
Click here to watch the inaugural address, given by HRH The Prince of Wales, on our youtube channel.
Read our Newsletter Special Issue for details. (Click on link below.)