Tenth Anniversary of Khazanah-OCIS Scholarship Programme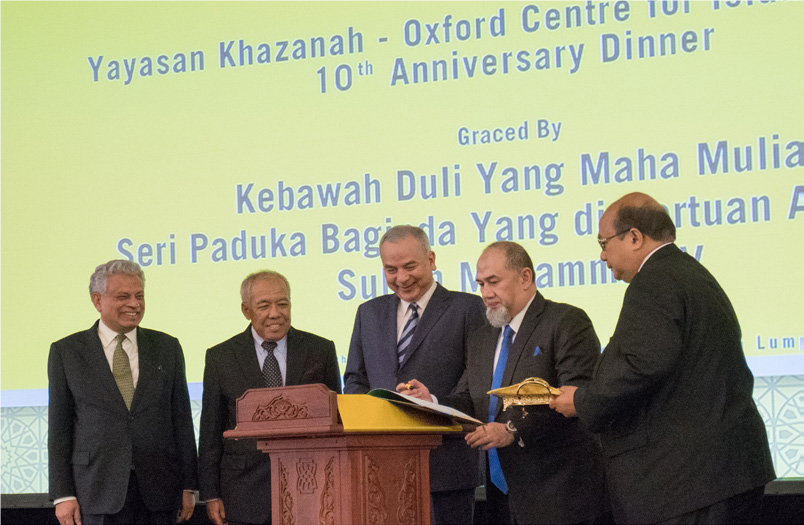 Celebrating the Merdeka Scholarships
In July 2018 the Centre and Yayasan Khazanah celebrated the tenth anniversary of the establishment of the Khazanah-OCIS Scholarship Programme.
The 'Merdeka Scholarships' were established to mark the 50th anniversary of Malaysia's independence and are intended to enable outstanding Malaysian students to undertake postgraduate study at the University. Subject areas may be drawn from a range of fields and candidates should have an excellent record of academic achievement and a proven capability for independent research.
Since 2008 the programme has provided full scholarship grants to 28 students. Guests at the reception (held in Kuala Lumpur) to celebrate the work included His Majesty Sultan Muhammad V, HRH Sultan Nazrin Shah, the Minister of Education, and representatives from Khazanah and the Centre along with many Merdeka scholarship alumni.
Click for the Merdeka Scholarships page.